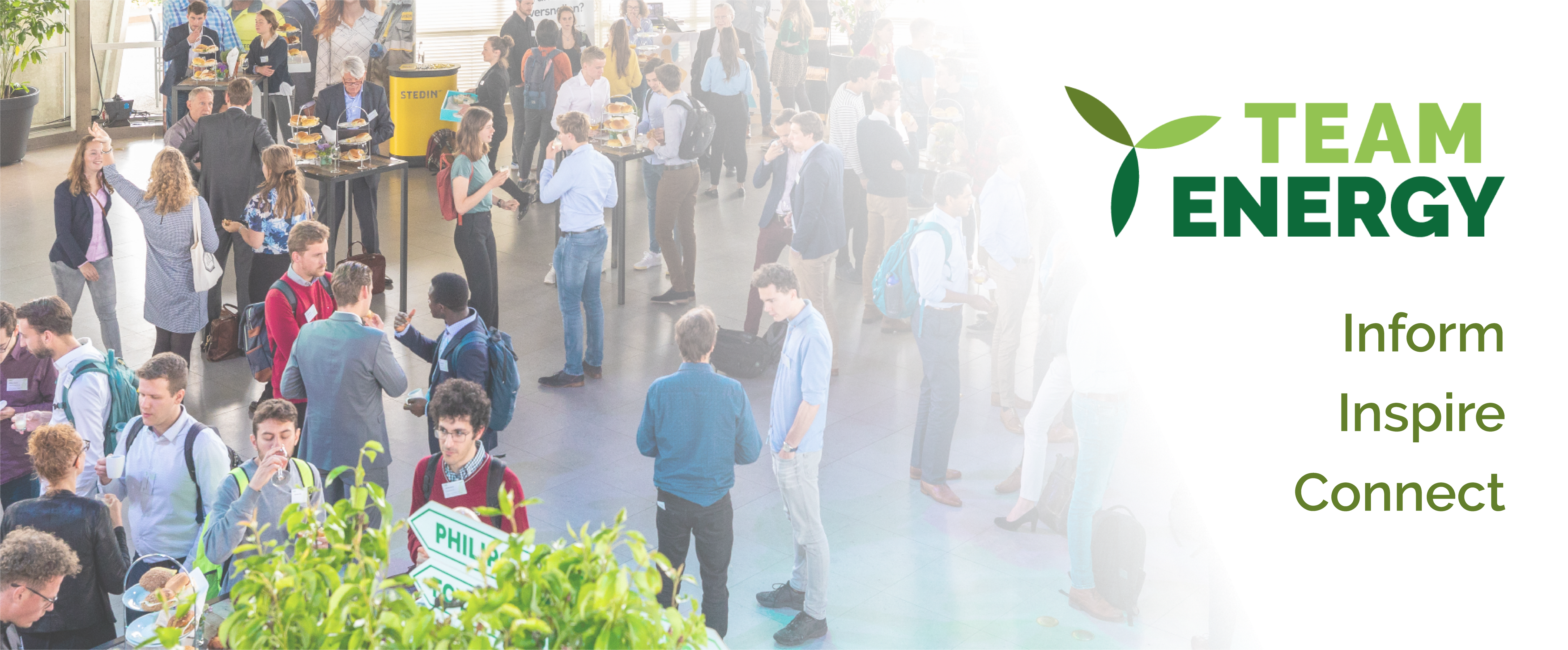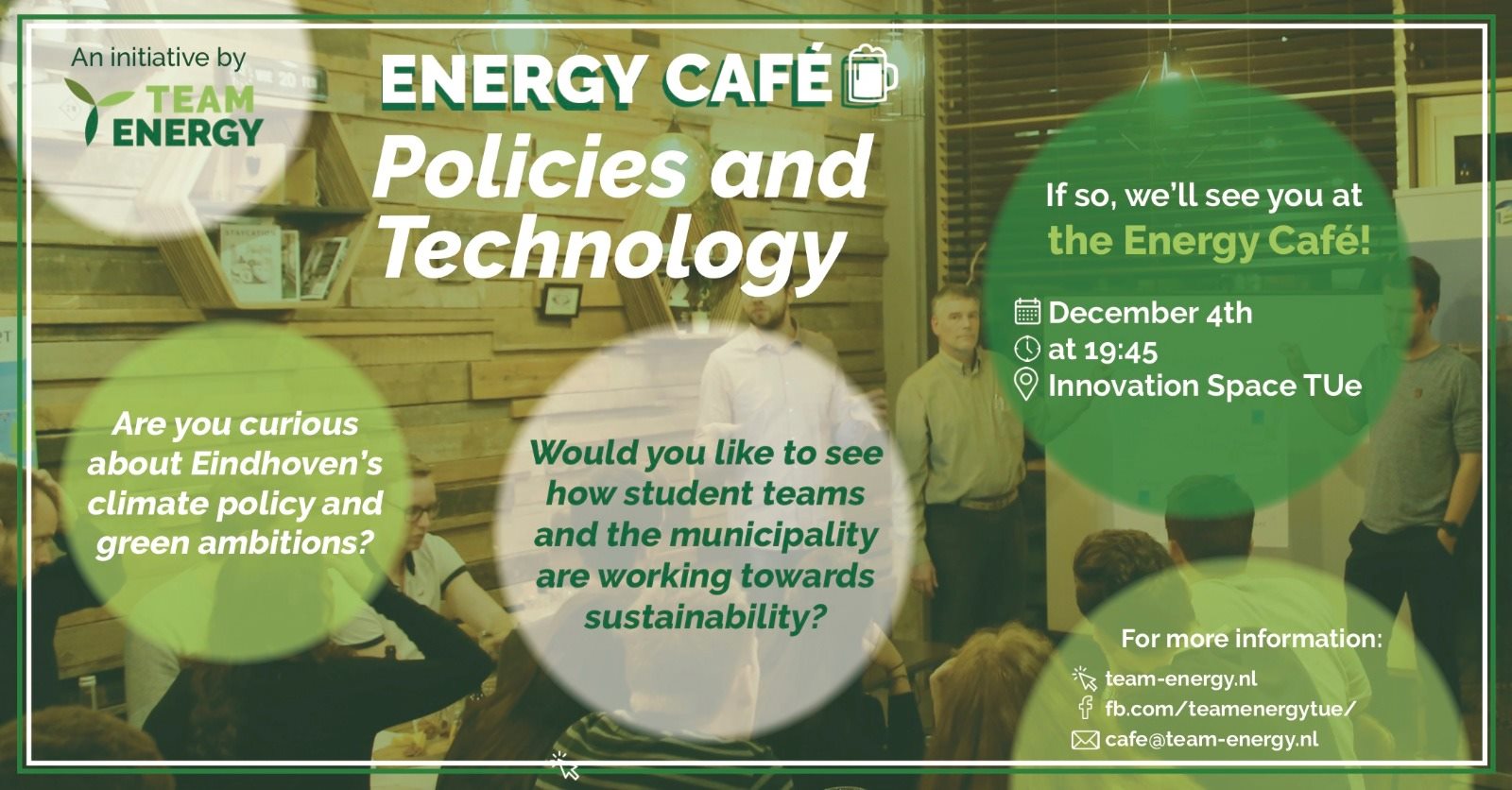 About Us
Team Energy is a student team comprised of students from the Eindhoven University of Technology. By the organisation of events, we seek to inform, inspire and connect other students, researchers and professionals to partake in the energy transition. Or vast network of partners and alumni provide a solid environment for team members to develop their professional skills and familiarise themselves with the leading companies in the energy field. Though the team consists of students from a wide variety of backgrounds, we are all driven by a common vision; to realise a sustainable future!
Are you a student and curious about what it is like to be part of Team Energy? Check our vision to see how we operate and our initiatives to see what we do. We are always excited to welcome new members, check out our open vacancies to see if there is something that suits your interests!
Team Energy was invited by the municipality to discuss the sustainability of events in Eindhoven. This successful cooperation has led to the creation of a review (Dutch) on the carbon emissions of events, written by Daan van der Werf.
Energy Now
Energy now, Energy Congress – 6 to 8 hours per week
With a few other students, you will work together to organise the biggest sustainable energy-related event in the Eindhoven region; Energy Now. Depending on your function, you will get to experience everything that comes with organising such a prestigious event, from making the design to approaching partners, from managing finance to making sure everything is in the right place on the day itself. Check our the Energy Now website for a first impression!
Curious? get in touch using the 'I'm curious'-button below!
Team Education
Team Education, Teaching – 1 to 3 hours per week
Together with a few other students, you will be teaching your own module('s) about sustainable energy to the soon-to-be and not-so-soon-to-be students from high schools and primary schools respectively.
Is inspiring the younger generation something you'd like to learn more of? Get in touch using the 'I'm curious'-button below!
Team Politics
Team Politics, Political Event – 2 to 4 hours per week
We are currently working on a new event that seeks to connect students and politics to discover ways in which their mutual cooperation can help to accelerate the energy transition. Would you like to take part in the development of this new event? Follow the 'I'm curious'-button below to learn more!
Team Energy Community Member
Not sure if you'd want to join a commission yet? Or are you low on time but would you still like to join the Team Energy community? Become a community member to enjoy the benefits of being with Team Energy. In exchange, we ask for your active participation during our internal and external events.
Learn more about what it means to be a community member by following the 'I'm curious'-button below!