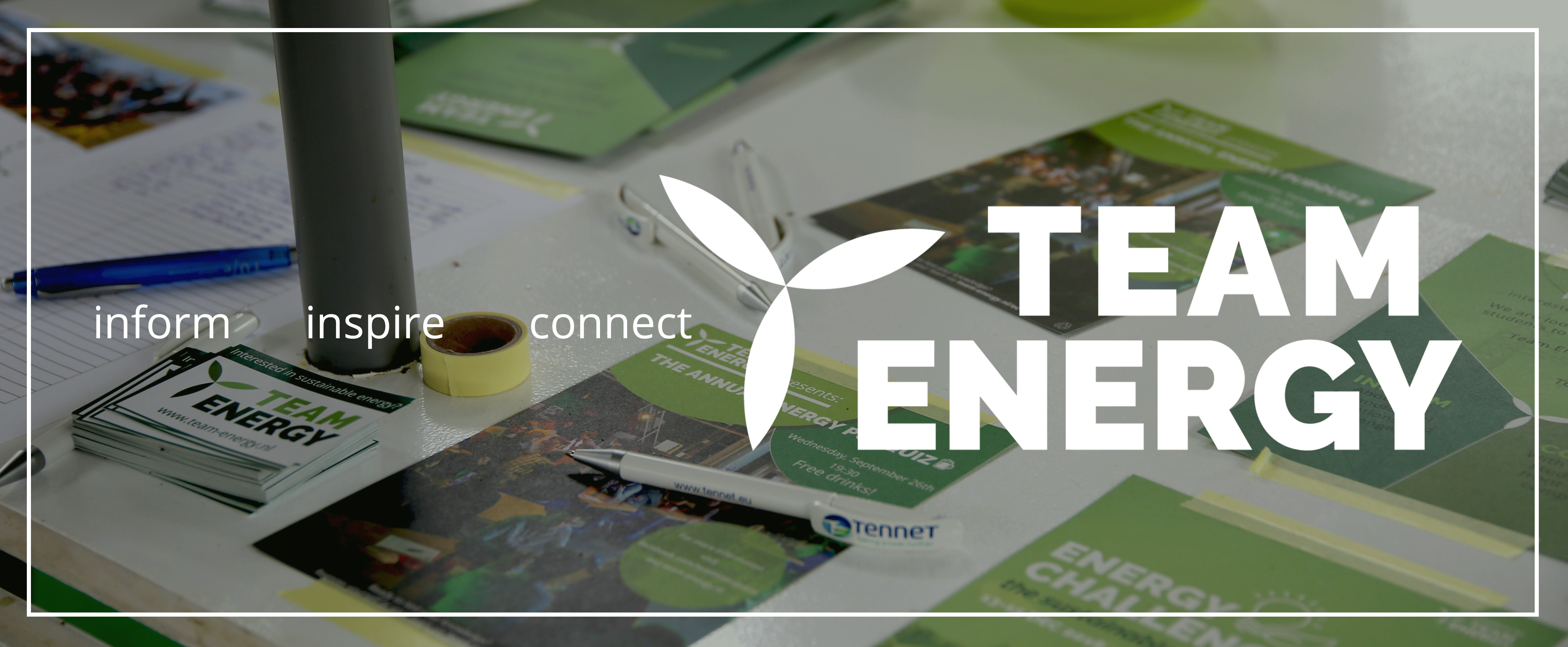 Join the community!
Do you want to be a part of an active energy community?
Get inspired by others and share knowledge?
Contribute to the transition towards sustainable energy?
Then join the active energy community of Team Energy! You can apply by sending an email to info@team-energy.nl!

This year's edition of the energy congress Energy Now will take place in the Evoluon! The following theme will be the focus of the plenary sessions, lectures and workshops:
Smart Energy Distribution
Connecting the sustainable future
Imagine a future where energy consumption and generation are perfectly balanced, a future where the appliances at home interact with the windmills on sea. Can we realise a future where the central energy storage solutions have become a thing of the past? This is what we will be discovering in the fourth edition of Energy Now; the potential role the power grid can play in the sustainable energy transition.
During the event, exciting topics as the internet of energy, smart grids, decentral power storage and local energy exchange will be covered. Additionally, we would like to introduce you to the opportunities regarding the transmission and transport of energy on not only a local, but also on a regional and international level.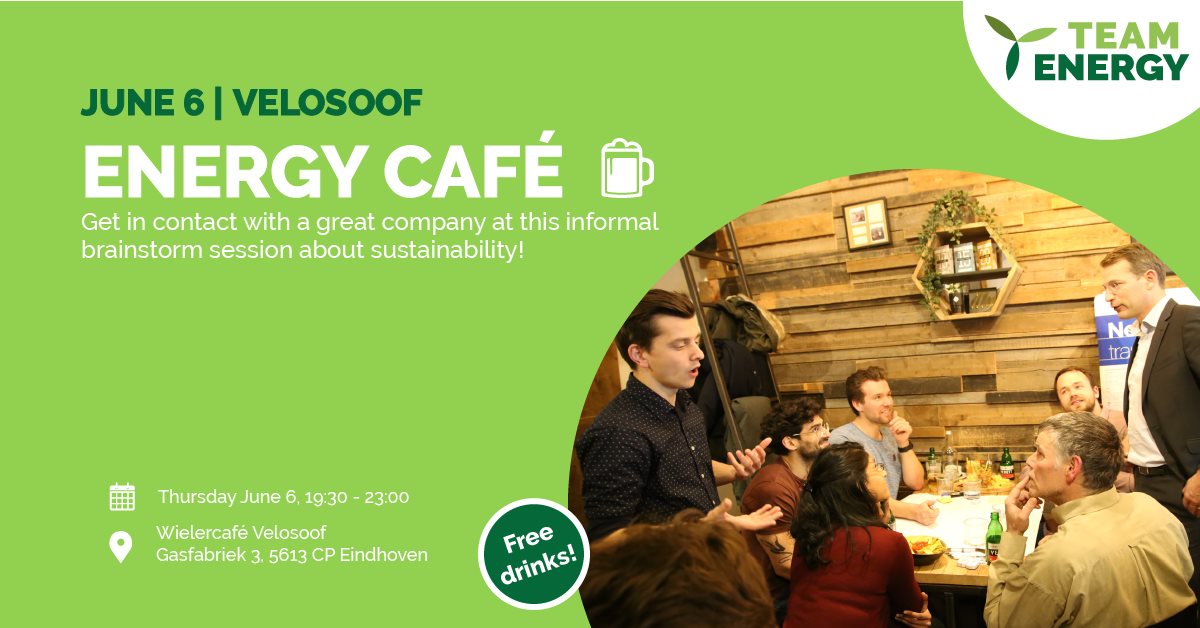 Do you want to brainstorm about sustainability? Get in contact with a cool company? Have a fun evening with free drinks? Join us at the Energy Café!
Mark the date in your calendar and keep a close watch on this page as the company will be revealed soon!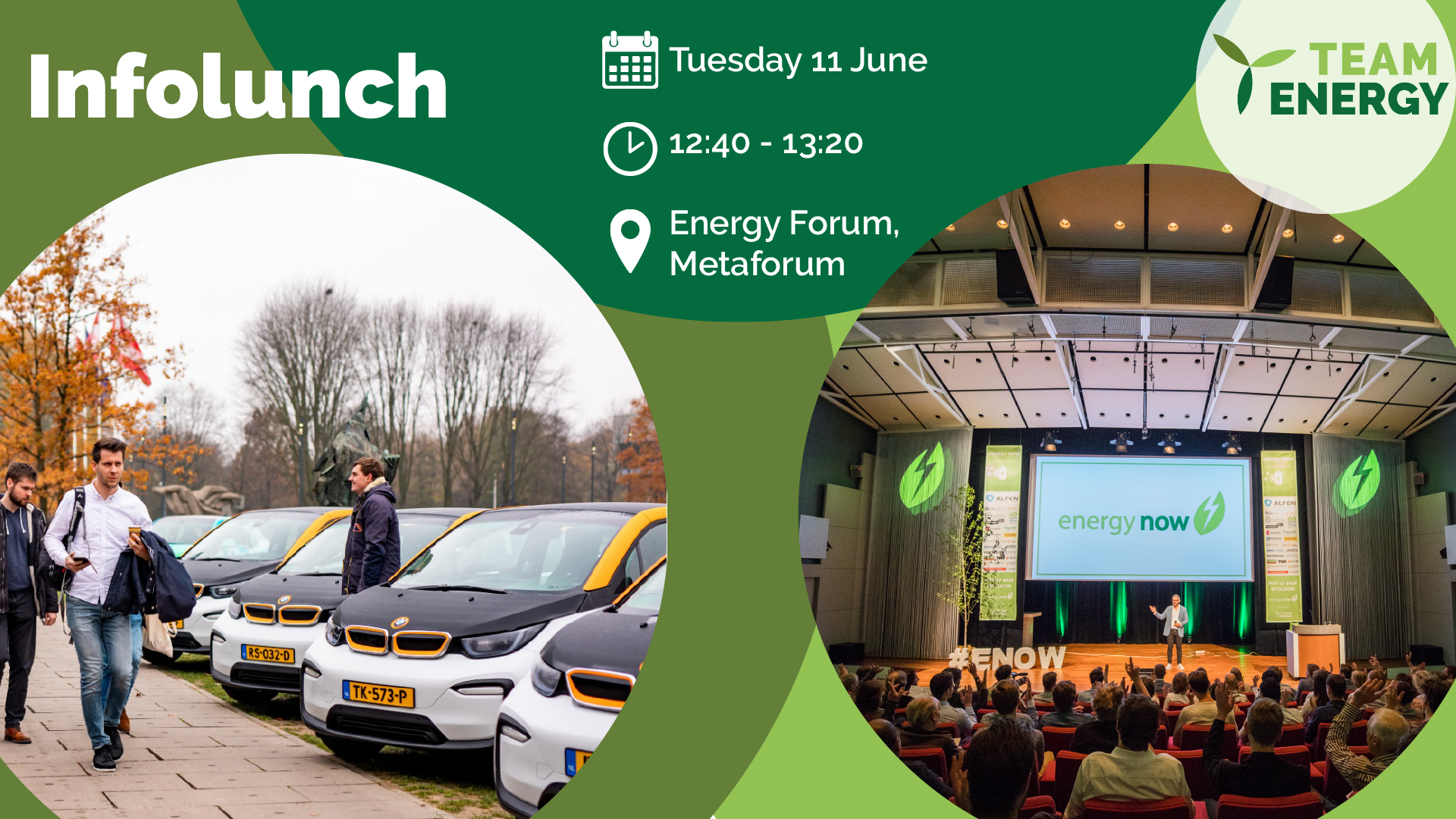 Infolunch
The end of the academic year approaches, and Team Energy is already looking ahead! Many of you are probably also making plans for your student life next year, and what better way to enrich that life than with extracurricular activities, such as becoming a member of Team Energy! We offer you several opportunities to broaden your soft skill set, while also connecting with companies to boost your future career. All within the interesting and very relevant sector of sustainable energy. Come to our infolunch to find out more about Team Energy and how you can become a member of this motivated energy community!