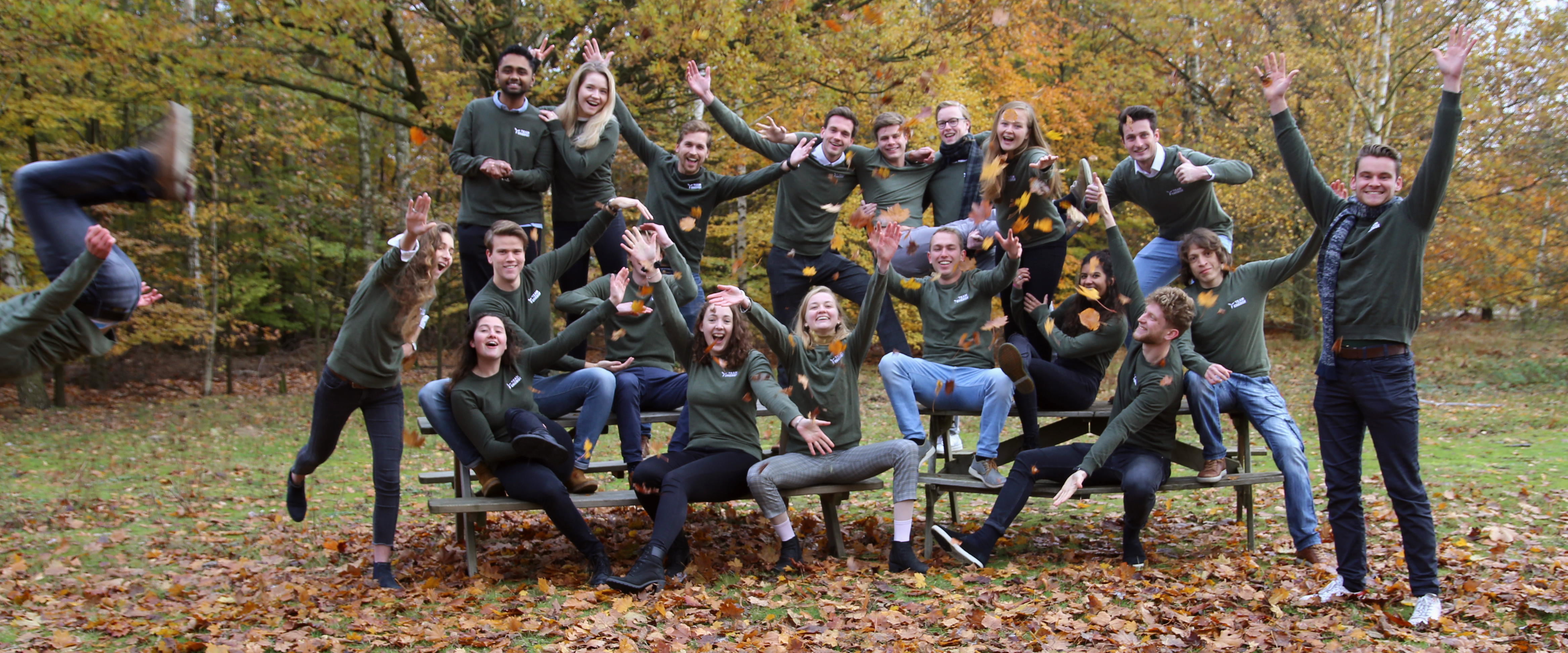 Team Energy is always looking for enthousiastic students to strengthen the team. On the right (or bottom on mobile), you will find a list of the positions that are currently open together with a short description of what this function would imply. Is something missing from the list or does something not quite fit your profile? Get in touch! One of our board members would be more than happy to have a casual chat and discuss the possibilities or answer your questions. We are very open so don't hesitate to fill in the contact-form below!
Again, the specifics of the open funtions within the team are displayed on the right (or below if you're on mobile), though the committees vary greatly, when you join any of them you are sure to enjoy the general benefits of the team, namely:
Contact with a group of active and dedicated students with a common goal; contribute to a sustainable energy future.
Access to a vast network of alumni that largely found their calling in the renewable energy field.
Team activities where likeminded people get connected in an informal setting.
A solid foundation of company connections that can help you find the internship or project that you desire.
Internal events where members seek to inform and inspire each other.
Development of valuable professional skills that will help you strive in the future.
Just to name a few.
You can use the form below if you have any questions. Already know you want to join? Please navigate to the application form to submit your application!
Energy Now
Energy now, Energy Congress - 6 to 8 hours per week
With a few other students, you will work together to organise the biggest sustainable energy-related event in the Eindhoven region; Energy Now. Depending on your function, you will get to experience everything that comes with organising such a prestigious event, from making the design to approaching partners, from managing finance to making sure everything is in the right place on the day itself. Check out the Energy Now website for a first impression!
Team Education
Team Education, Teaching - 1 to 3 hours per week
Together with a few other students, you will be teaching your own module('s) about sustainable energy to the soon-to-be and not-so-soon-to-be students from high schools and primary schools respectively.
Team Politics
Team Politics, Political Event - 2 to 4 hours per week
We are currently working on a new event that seeks to connect students and politics to discover ways in which their mutual cooperation can help to accelerate the energy transition.
Other Committees
There are also some events we organised previously but for which there is currently no commission. You might not be able to get started right away, but once enough members apply you are good to go! Maybe you can convince some of your friends or fellow students to join with you! As the communities of the events are yet to be filled, you are freer in deciding how you want to shape it! There are currently no commissions for the following events:
Hypermile - organise an electric car rally
Energy challenge - organise a hackathon-style event for sustainable solutions
Learn more about them on our events page.
Team Energy Community Member
Not sure if you'd want to join a commission yet? Or are you low on time but would you still like to join the Team Energy community? Become a community member to enjoy the benefits of being with Team Energy. In exchange, we ask for your active participation during our internal and external events.
Your own initiative!
Have an idea for an event or initiative that's not yet on the list? Submit your own event and find out what Team Energy can do for you!