EIT InnoEnergy SE
At InnoEnergy we support and invest in innovation at every stage of the journey – from classroom to end-customer. With our network of partners we build connections across Europe, bringing together inventors and industry, graduates and employers, researchers and entrepreneurs, businesses and markets.
We work in three essential areas of the innovation mix: education, innovation and business creation service. Bringing these disciplines together maximises the impact of each, accelerates the development of market-ready solutions, and creates a fertile environment in which we can sell the innovative results of our work.
For students, InnoEnergy offers a unique selection of master programs, all in the energy technology field! To learn more about InnoEnergy or about their master programmes, please follow this link.

TenneT
TenneT is a leading European electricity transmission system operator (TSO) with its main activities in the Netherlands and Germany. With over 22,000 kilometres of high-voltage connections we ensure a secure supply of electricity to 41 million end-users.
We employ approximately 3,000 people, have a turnover of EUR 3.2 billion and an asset value totalling EUR 19 billion. TenneT is one of Europe's major investors in national and cross-border grid connections on land and at sea, bringing together the Northwest European energy markets and enabling the energy transition.  We take every effort to meet the needs of society by being responsible, engaged and connected. Taking power further.
Learn more about TenneT through the following link.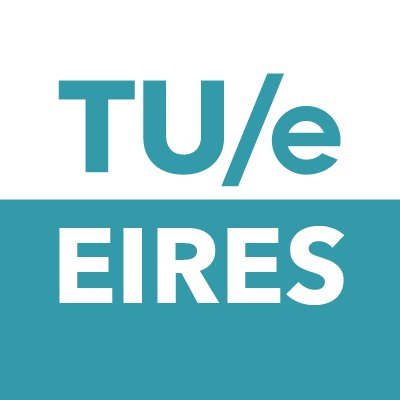 Eindhoven Institute for Renewable Energy Systems (EIRES)
TU/e's Eindhoven Institute for Renewable Energy Systems (EIRES) facilitates the collaborative development and swift deployment of new technologies and devices for sustainable energy. The focus is on developing smart, fridge-scale systems that can scale through numbers, not size. This is driven by multidisciplinary collaborative projects between the TU/e departments of Applied Physics, Built Environment, Chemical Engineering and Chemistry, Electrical Engineering, Mechanical Engineering, and Industrial Engineering & Innovation Sciences. The institute's focus is on four main themes: heat storage, electrochemical conversion, CO2-neutral fuels and system integration.
Learn more about EIRES on their dedicated webpage.