Transition Accelerator
WO or HBO (0-2 years work experience)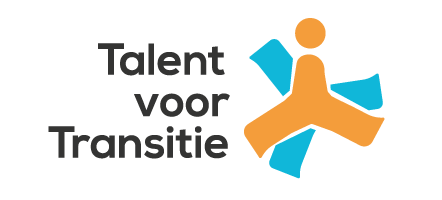 "The Energy Transition requires new Talent"
The energy transition is in full swing. We can and must accelerate it. This is wat we believe at Talent voor Transitie. We are a learning community of partners, leading companies active in the energy sector and transition accelerators, energetic and competent starters on the job market who want to make a difference. For us, collaboration and development are key.
Do you want to contribute?
Are you (almost) done with your studies and are you passionate about the energy transition?
Are you still uncertain about the best place to start your career?
Do you want a 360 degrees impression of the energy sector before you decide where you want to contribute?
Do you want to develop yourself professionally and personally in addition to your work?
Join us as transition Accelerator…
…to have an impact by realizing sustainable projects and/or solving complex energy issues with our partners.
We offer a two-year program in which you get started with challenging projects at three different organization in the energy sector.
In this fulltime position you combine working on the energy transition with working on yourself in the TvT personal development program. You work on your personal growth, together with your colleague transition accelerators. We will coach you intensively during the whole two years and we organize intervision sessions for you to help each other with our problems at work.
The combination of challenging projects and the personal development program will give you an overview of the connection between technics, organizations and society. You gain insight in the dynamics of the energy transition and you develop your professional network. This provides the foundation for you to make connections as a professional between people and organisations
What do we offer you?
The opportunity to work on the energy transition in different roles
To be a part of a young and dynamic community with people from different backgrounds
To develop your transition-skills by doing concrete energy projects
Support in your personal and professional development
The chance to contribute to current societal issues
Competitive salary
Flexibility in starting moment and work location.
We are looking for someone who…
Has recently graduated WO- & HBO-ers (0-2 years work experience)
Speaks Dutch
Has the ambition to make a positive impact in the energy transition
Has knowledge about energy or sustainable development in general
Is curious, enthusiastic, smart and critical.
To apply directly, click here or take a look at Talent Voor Transitie's website to find out more.