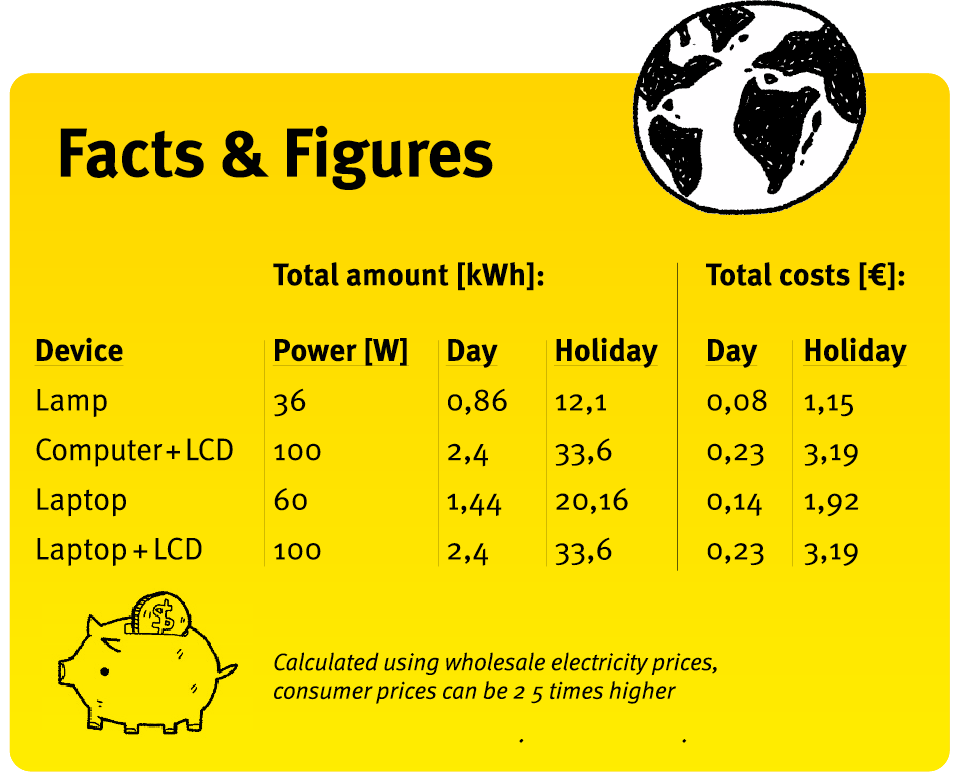 It is going to b

e a

green chr

istmas thi

s year!
Leaving devices and lights on during the christmas break wastes a lot of energy. Go Green Office and Team Energy  put their hands together to save this energy. To make this a succes we need your help!
We encourage all of the TU/e staff to unplug their room during the christmas holiday. The power, and money, that can be saved by doing so is huge! We aim to minimize these numbers and thereby making this christmas a green one. 
The coming week we will welcome you in front of the TU/e buildings with warm cacao and a christmas treat. We will also hand out doorhangers, hang these on your door if you will unplug doing the chirstmas and encourage your collegues to do the same!
WIN A YEAR OF FREE GREEN ELECTRICITY!*
TU/e unplugged challenges you to unplug
You can win a year of green electricity by participating in the TU/e Facebook Challenge.
What do you need to do for this?
1. Like the Team Energy and GO Green Office pages
2. Unplug your devices & 'Attend' this Facebook event
3. Invite your friends to do the same
 If all your 3 friends participate too your chances double!
Terms & Conditions
One winner wil receive one year of free electricity. A total of 750 euro's bruto will be given out. The monetary amount is based on the average use of a Dutch household. The winner will have to have a connection to the university in the form of a student proof of enrollment or an employee number from the Technical University of Eindhoven. Furthermore, the winner must prove that the electricity that is delivered to their home address, is indeed green electricity from the energy company. If green electricity is not being delivered to the home address in this calender year (2017) then the prize money can still be given to the winner in the case that it can be proven that green energy will be delivered to the household in the year 2018. After 449 euro's tax free, the remaining amount is taxed 29% by the 'kansspelbelasting' which is best translated as the lottery tax or chance-game tax. The netto amount that will be given out is 662.71 euro's.