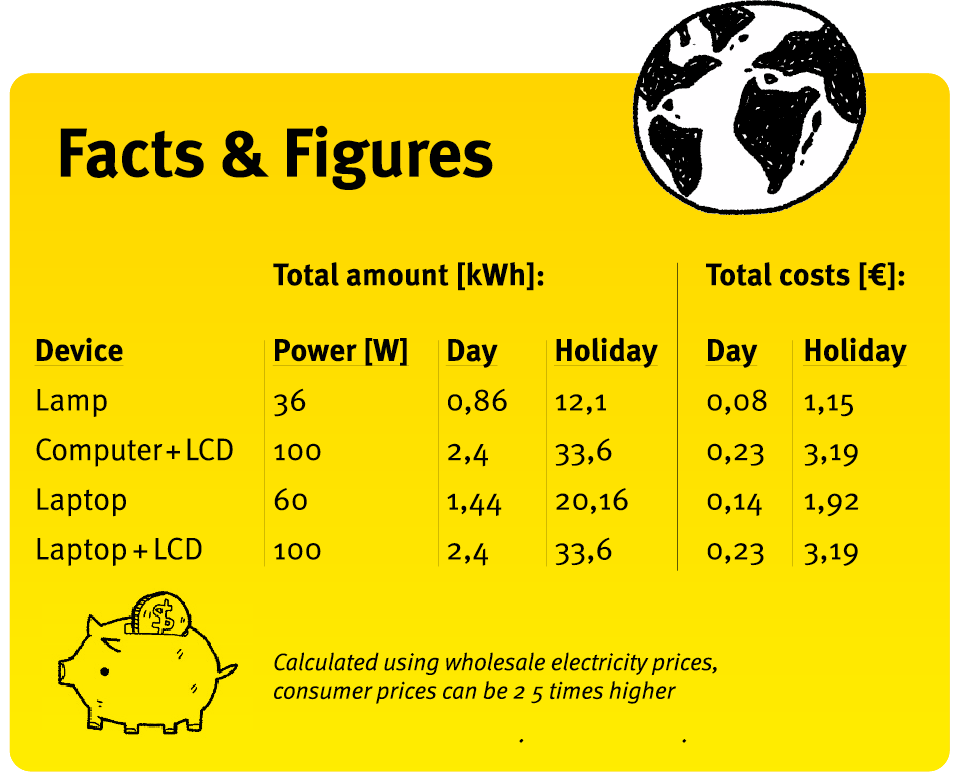 It is going to b

e a

green chr

istmas thi

s year!
Leaving devices and lights on during the christmas break wastes a lot of energy. Go Green Office and Team Energy  put their hands together to save this energy. To make this a succes we need your help!
We encourage all of the TU/e staff to unplug their room during the christmas holiday. The power, and money, that can be saved by doing so is huge! We aim to minimize these numbers and thereby making this christmas a green one. 
The coming week we will welcome you in front of the TU/e buildings with warm cacao and a christmas treat. We will also hand out doorhangers, hang these on your door if you will unplug doing the chirstmas and encourage your collegues to do the same!