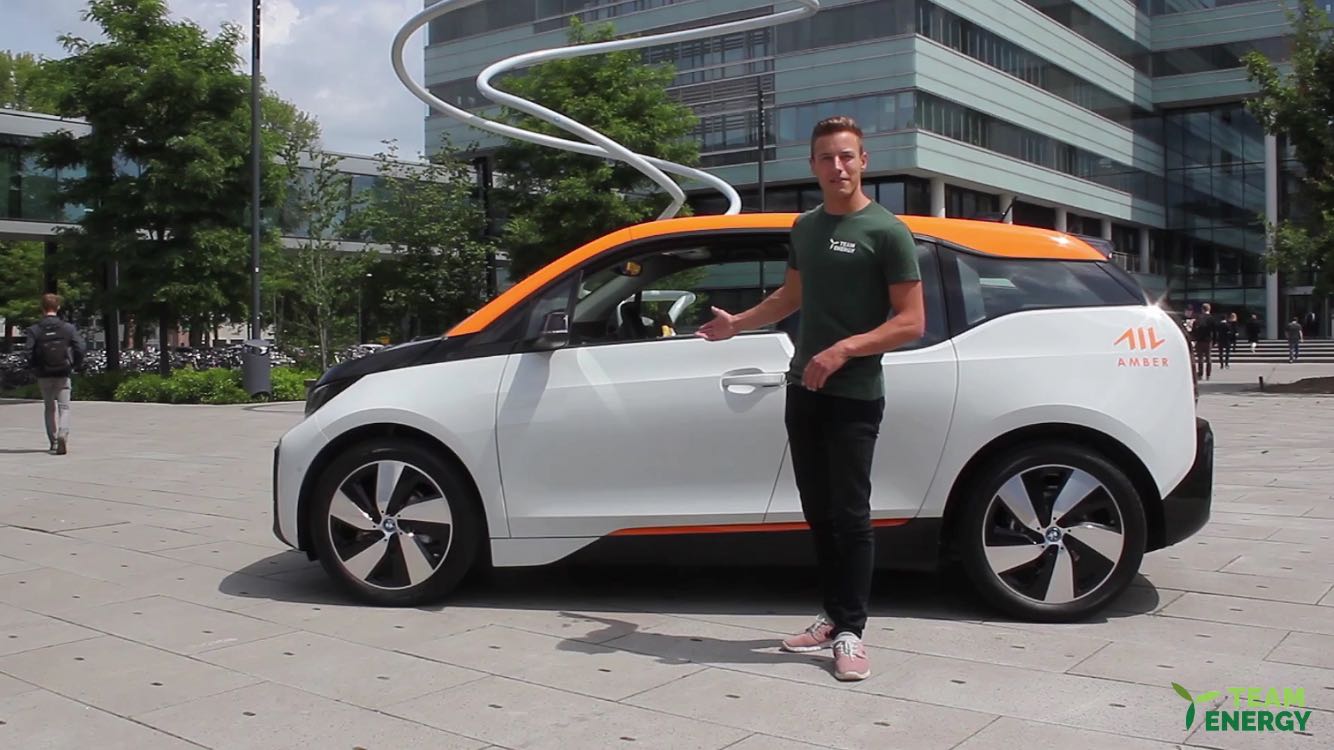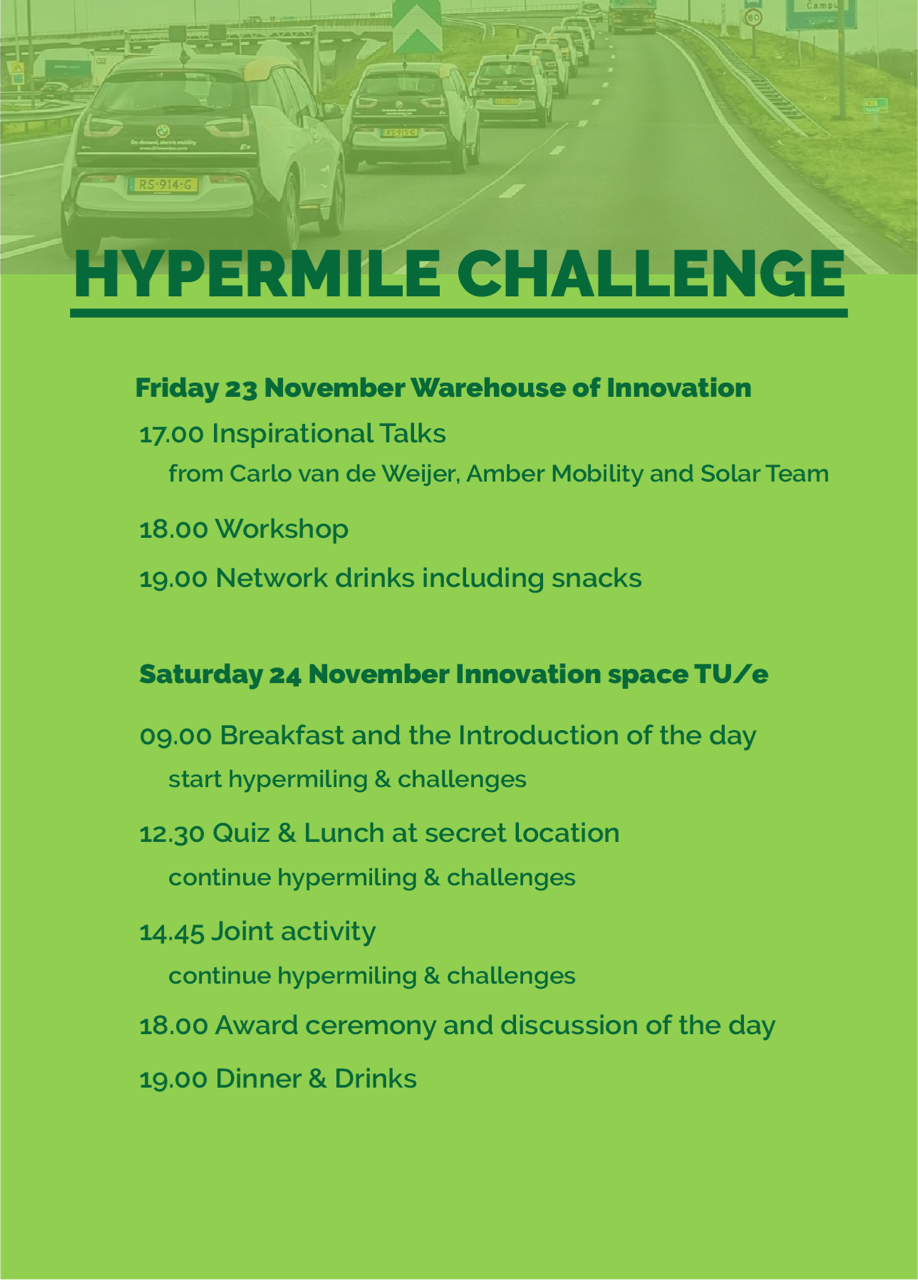 Hypermile Challenge
The Hypermile Challenge offers students and energy professionals the opportunity to push the limit of electric driving. Actions speak louder than words, and that is why we not only test your knowledge on sustainable mobility, but also take you on a two day journey to challenge your driving techniques on the road. Using the driving technique of hypermiling increases energy efficiency, bringing you miles further down the road. Several checkpoints along this rally challenges you to think critically about the role of the electric car in the energy transition, where you may win or lose valuable charge on the way to the finish.
In the evening there is plenty of room to have a discussion about sustainable mobility and which driving styles did work and which did not, in a very casual and informal setting. At the end of the evening the winner will be announced and will receive the reputation of The Hypermiler of 2018.
Interested in joining the team or want to know more? Contact us at hypermile@team-energy.nl
Want to register for the upcoming Hypermile Challenge the 23th and 24th of November? Apply before 1/11/2018. Cost with a valid student ID is €12,50 and can be payed after conformation. Register here.