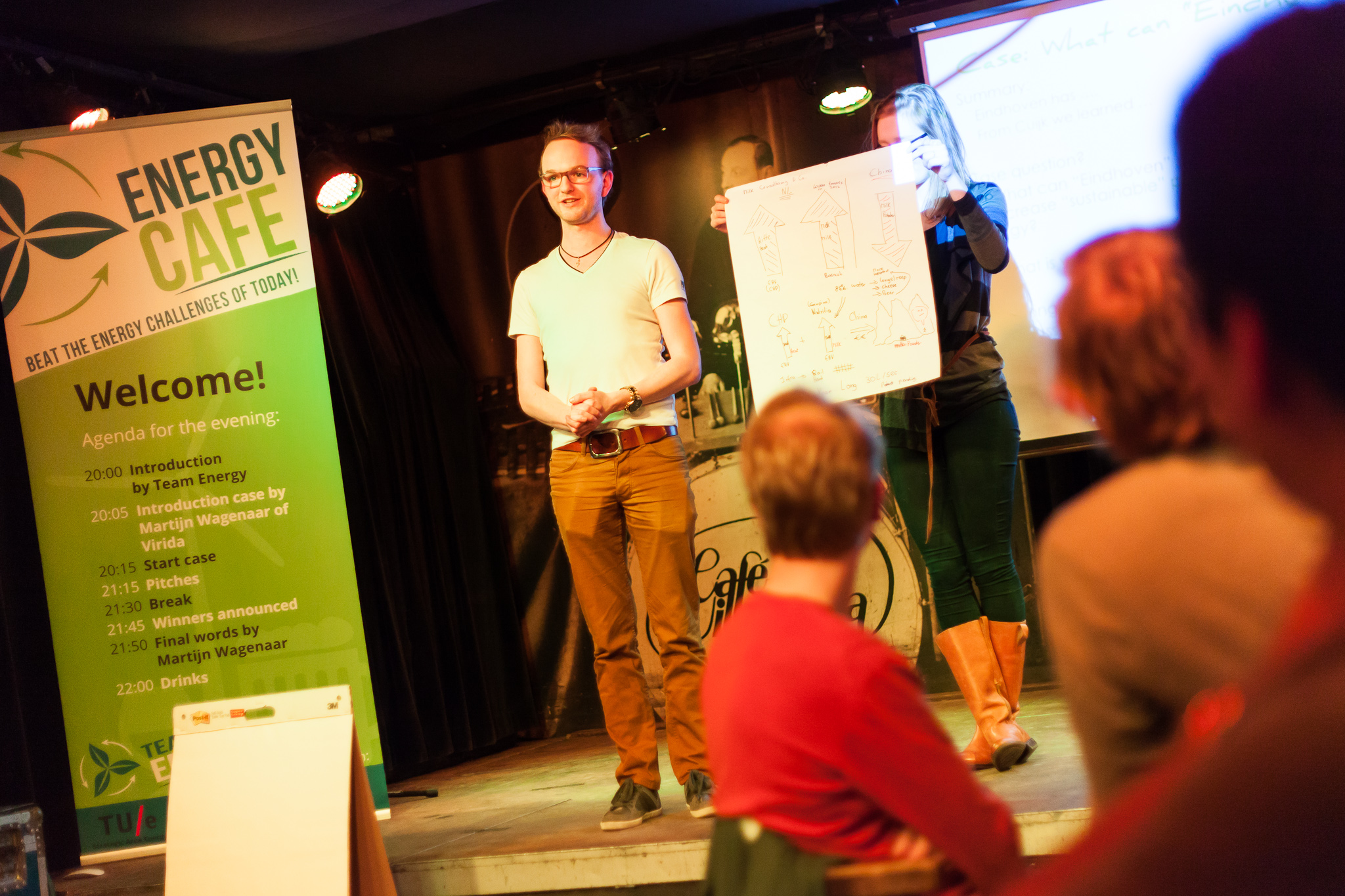 Energy Café
Enjoying a drink together while learning about energy. Energy café offers companies the opportunity to present themselves to students in a short pitch combined with a practical case. There is plenty of room to have a discussion about possible solution and the energy transition in general, in a very casual and informal setting. At the end of the evening students will present their ideas about how to solve the case problem.
Interested? Contact us at cafe@team-energy.nl
Want to register for the next Energy Café? Register here.