Energy Café
Enjoying a drink together while learning about energy. Energy café offers companies the opportunity to present themselves to students in a short pitch combined with a practical case. There is plenty of room to have a discussion about possible solution and the energy transition in general, in a very casual and informal setting. At the end of the evening students will present their ideas about how to solve the case problem.
Interested in joining the team or want to know more? Contact us at cafe@team-energy.nl
Want to register for the next Energy Café?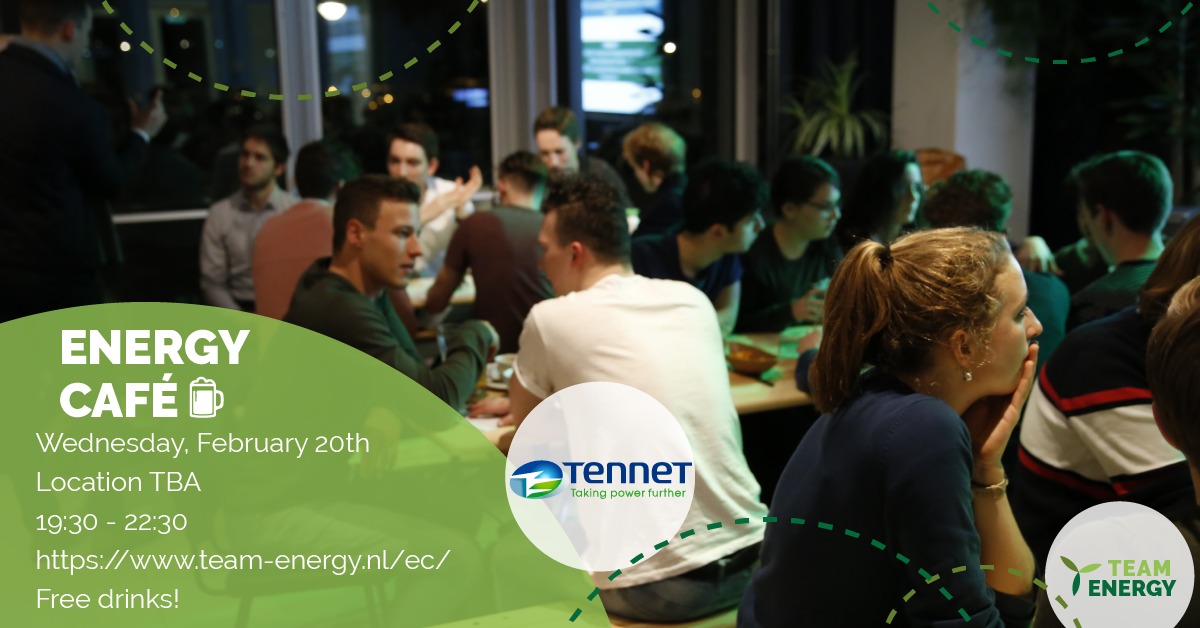 Do you want to brainstrom about sustainability? Get in contact with TenneT? Have a fun evening with free drinks? Join us at the Energy Café!
TenneT is a leading European electricity transmission system operator (TSO) with its main activities in the Netherlands and Germany. On the 20th of february TenneT is hosting a case which is about the following: 'The world around us is changing rapidly. The European electricity market is becoming more integrated and there is more electricity being transmitted across borders. Pushed by governments and the general public, there is a rapid transition from fossil fuels to renewable energy sources, such as wind and solar power. At the same time, energy generated locally and by individual households is replacing demand for centrally-produced power. Consumers also become producers, or 'pro-sumers'. Consequently, electricity supply and demand patterns are becoming more complex, making TenneTs task to ensure security of supply even more challenging. How can we be resilient to these changes so we can facilitate the energy transition? By asking this question, we would like to invite you to this Energy Café to challenge you to think about three different cases that relate to the facilitating position of TenneT within the energy transition.'