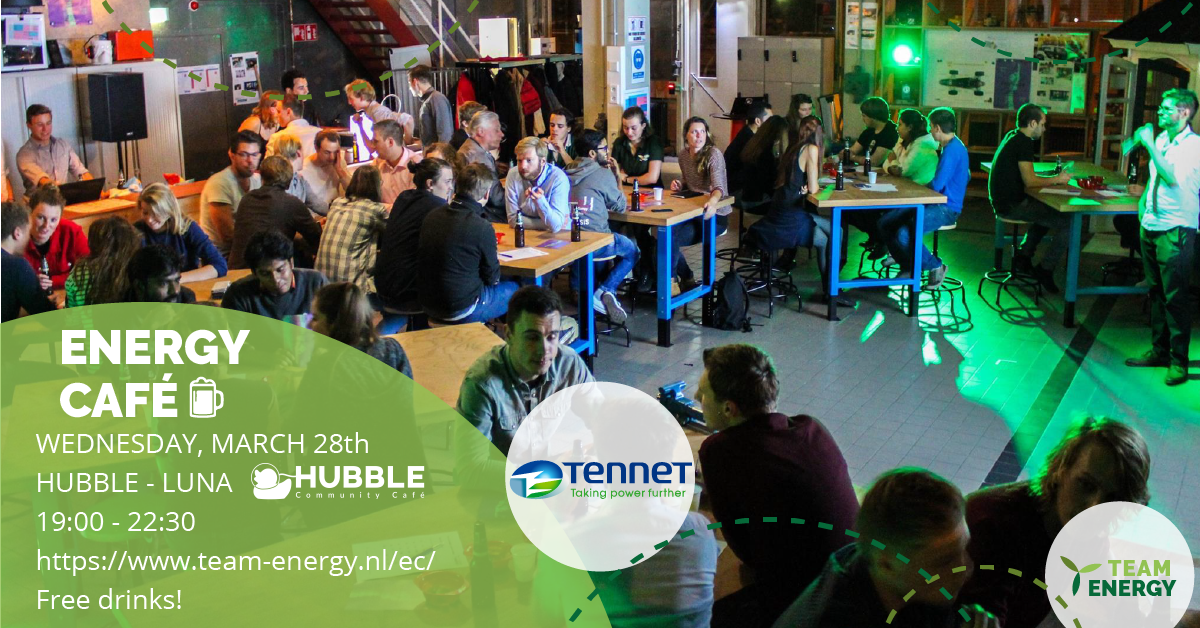 Energy Cafe – TenneT
This time we are welcoming TenneT to the stage, a leading European electricity transmission system operator (TSO) with its main activities in the Netherlands and Germany. With over 22,000 kilometres of high-voltage connections they ensure a secure supply of electricity to 41 million end-users. They will provide us an interesting business case on the use of Frequency Containment Reserves (FCR) in the electricity network!

So make sure to bring your friends along for an interesting evening with free drinks in the Hubble bar!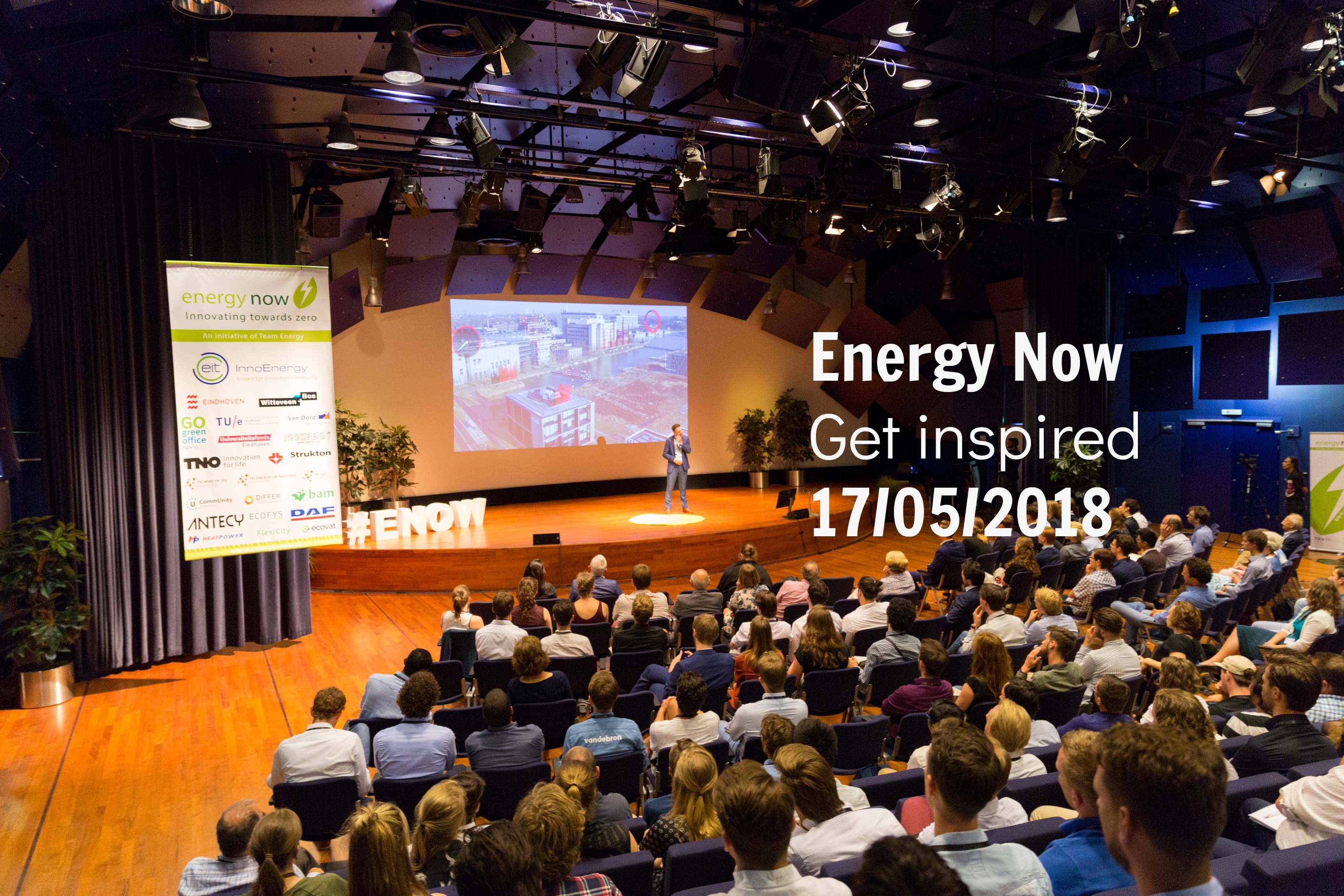 Energy Now 2018 – Energy Storage and conversion
Energy Now is a congress directly related to the current energy transition. Our goal is to inspire, interest, and connect students, professionals and companies to take elegant action in the transition towards sustainable energy.
Date: 17/05/2018
Location: Yet to be announced