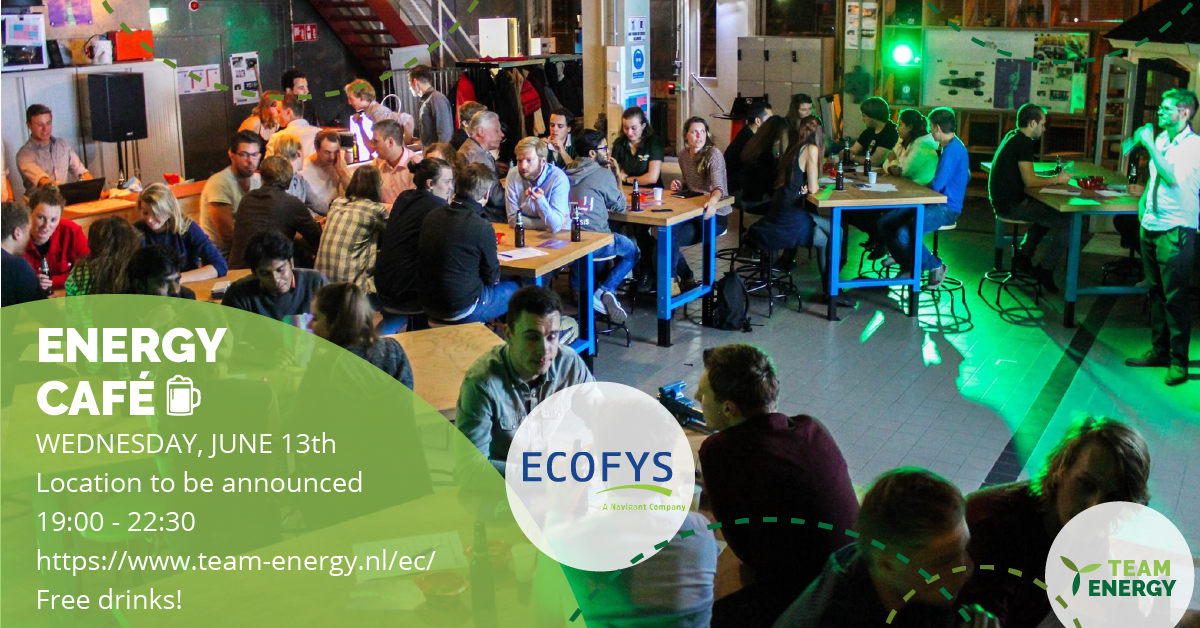 Energy Café Ecofys – The Hydrogen Economy
It's time for the long awaited fourth Energy Café of the academic year!
This time EcoFys is going to educate us on the Hydrogen Economy!
The idea of a hydrogen-based economy has been around since the oil crises of the 1970s, but it has not materialised up to this point. Yet according to Jan Cihlar of Ecofys, a Navigant company, hydrogen could still become a key enabler of the low carbon transition, if it is produced with renewable electricity. The potential of further cost reductions make this a possibility in some applications in transport and industry.
The location of the Energy Café is yet to be announced, so stay tuned for more info!