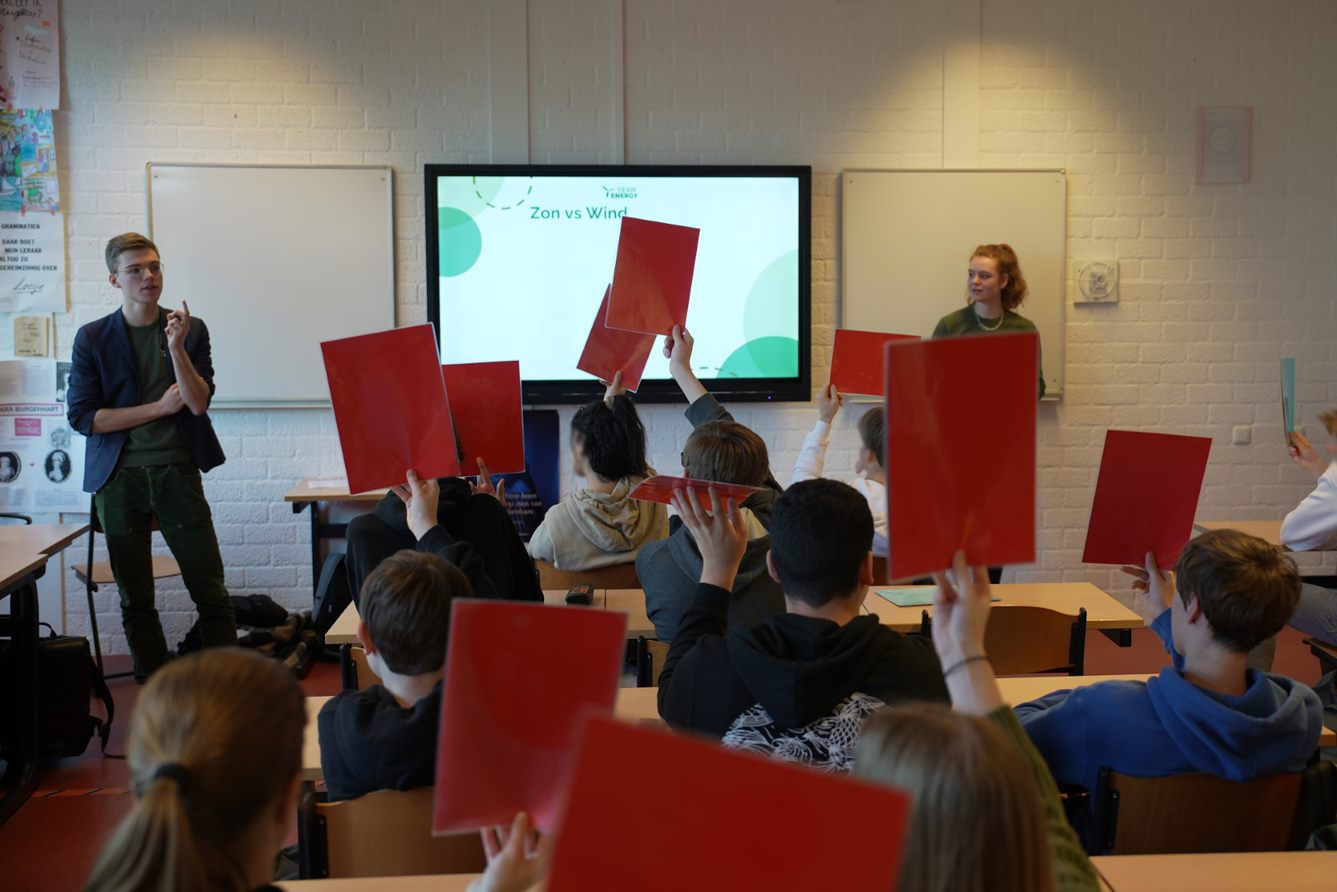 Who are we?
Energy School is the educational team within Team Energy. We provide guest lectures on primary and secondary schools in and around Eindhoven. By these guest lectures, we try to reach out to as many children as possible, to inform the future generation about the importance of sustainability and renewable resources. Within the guest lectures, not only information is given, but also discussions and other interactive assignments are part of the lectures. With these interactive sessions, the children need to think about how we can make the world more sustainable and we let them share their opinions. This brings us to our main goal, which is to inspire the children and make them inspire each other with their thoughts. We hope they will take the information home, and be more aware of sustainability afterwards.
What have we achieved?
Our team started in September 2019 with contacting schools and developing our first modules. On November 6th 2019, our first guest lectures were given at a secondary school in Eindhoven. After a lot of enthusiastic reactions, we started developing more modules and reaching out to more schools. Although we experienced some setbacks of the pandemic, We aim to keep giving guest lectures and expanding our network!
9 schools reached

66 guest lectures given

900 young students inspired
Follow TeamEduEindhoven on Instagram for some fun facts about the environment and circularity!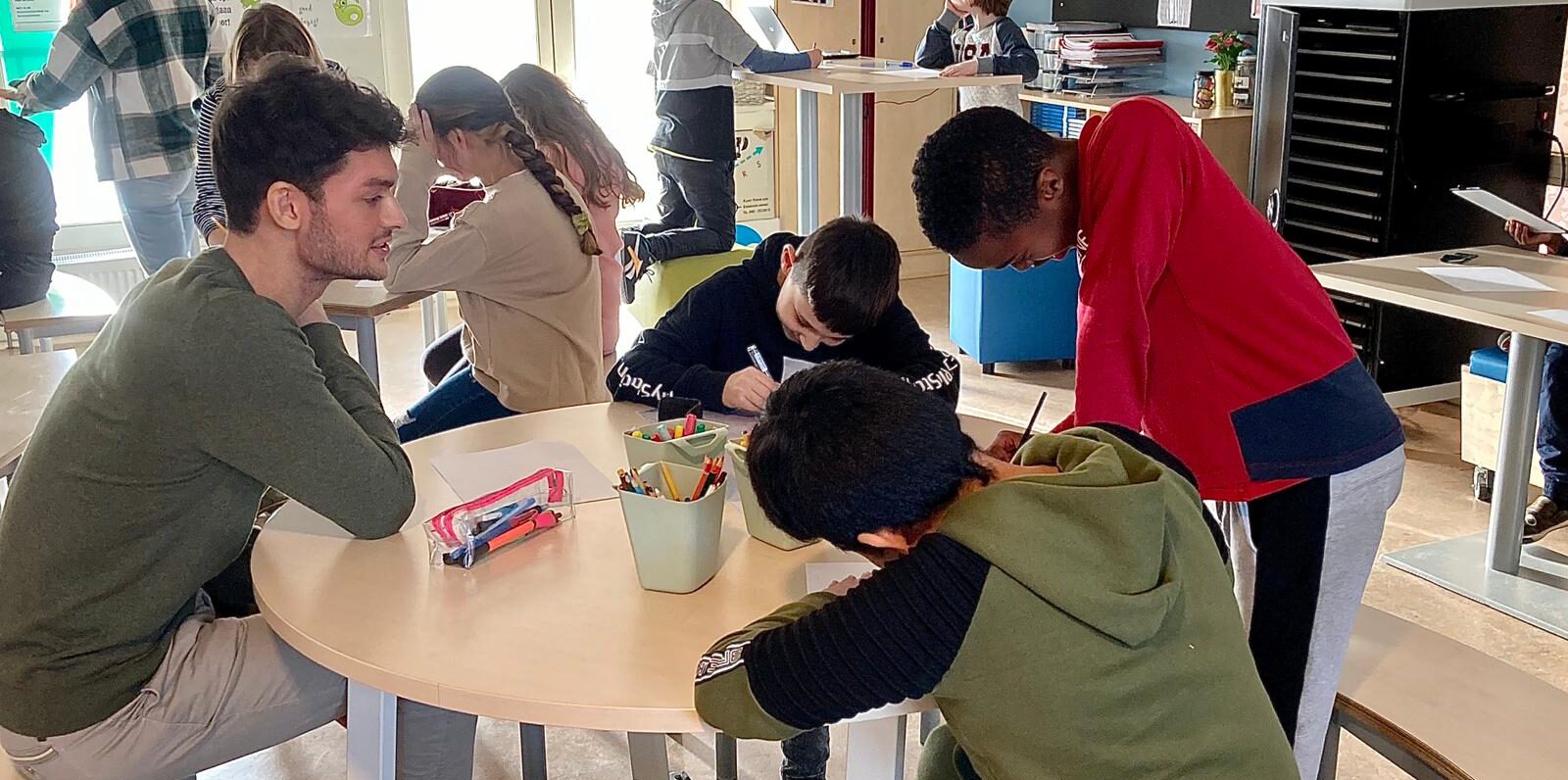 Educators
Are you interested in informing and inspiring the younger generation? We are always looking for motivated educators, who would like to give a guest lecture at a primary or secondary school. So, are you interested in sustainability and the development of renewable resources, and you like teaching, send an e-mail with the contact module. We are happy to give you more information!
Articles about our activities
Get in touch with Energy School