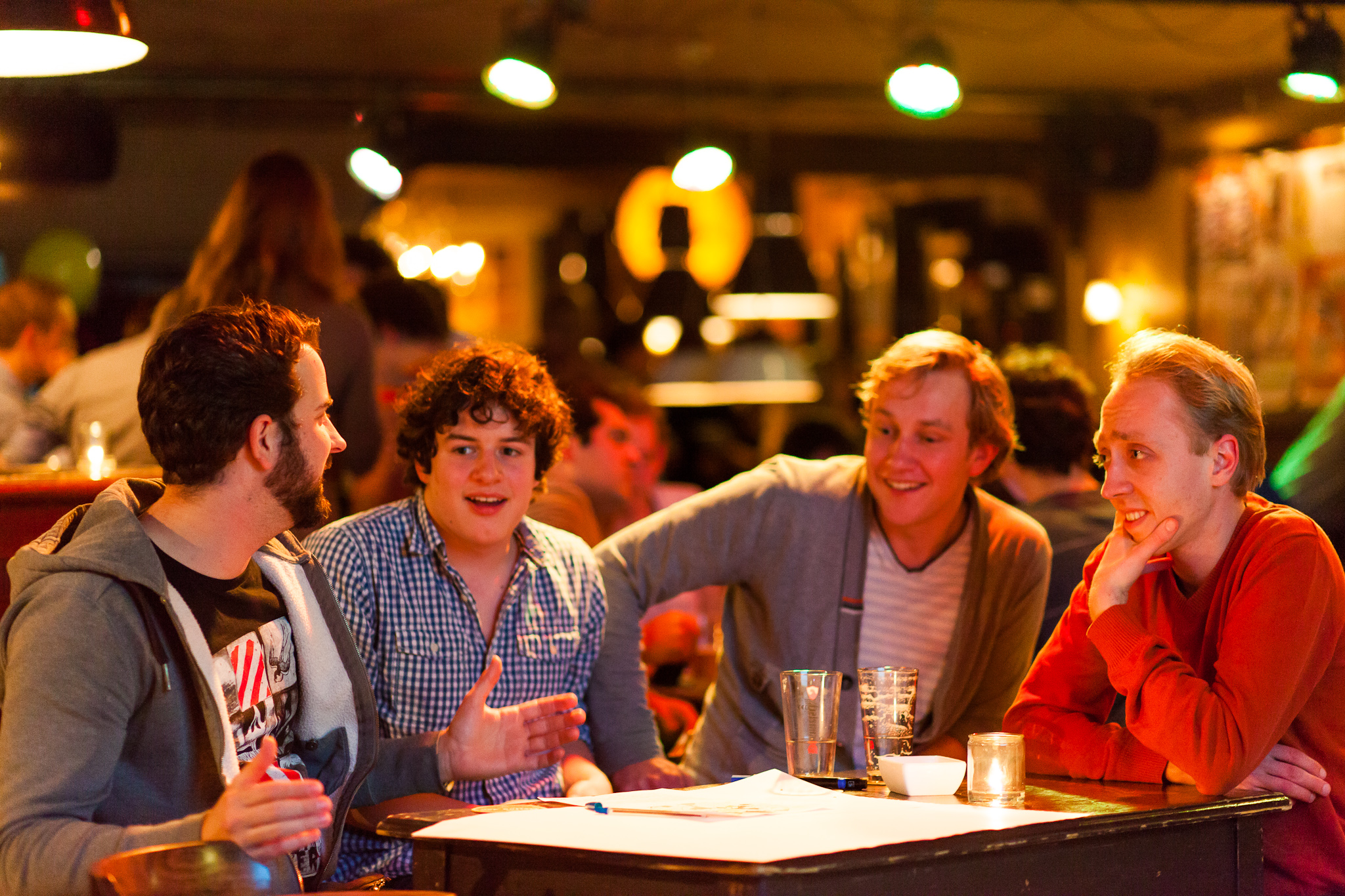 Who are we?
The Energy Café is the oldest committee of Team Energy and it resembles all three of the Team Energy pillars: inform, inspire and connect. The unique concept of the energy café allows everyone to learn about the energy transition and meet like-minded people. At our events, we invite companies that are active in the energy industry and ask them what challenges they are facing at the moment. The participants, usually TU/e students with different academic backgrounds, are divided into multidisciplinary teams and brainstorm about possible solutions. In this way, the participants get to know more about the current energy transition, increase their network and have fun, whereas the companies get new insights into their problems and have a chance to get in touch with a lot of students, which can eventually become their new employees. Often, both the company and the students stay in the café after the event for having discussions while enjoying a drink together.
What have we achieved?
Through our events, Energy Café managed to bring together hundreds of students with the companies from the Netherlands that contribute to the transition towards sustainable energy generation. Among the Energy Café partners are the City Council of Eindhoven, TenneT, Differ, Suez, Spie, Ecofys, Greenvis, and EIT InnoEnergy.
Your event

We are continuously searching for relevant 'case night' ideas that would be interesting for students and companies interested in the energy transition. Do you have a thought-provoking idea for a café, you want to help us organize the next café or you are a company that wants to collaborate with us? We are happy to hear from you!
Follow Team Energy on social media to find out about the upcoming events!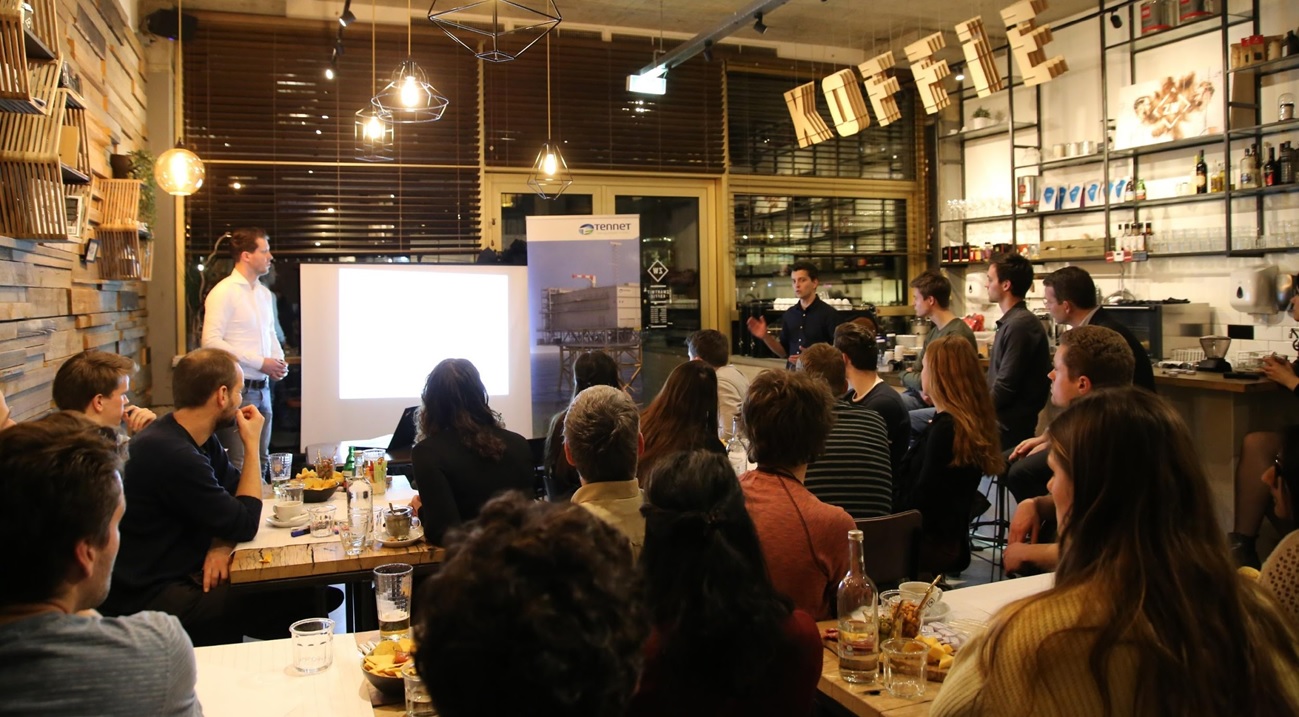 Get in touch with Energy Café
Pub quiz
On the 18th of November, the first event of the 2020-2021 academic year, organized by Team Café took place. It was an online pub quiz where 9 teams tried to demonstrate their knowledge about sustainability and about the energy transition. During the four rounds of the quiz, the participants demonstrated that they possess knowledge about global energy consumption, the carbon footprint of daily life activities, and the measures to reduce their energy consumption. The evening concluded with a winning team, which won a 20 euro voucher from ecomondo.nl. Besides the fun and a nice atmosphere, everyone had the chance to enjoy a sustainable beer with a vegetarian snack.